Welcome to the Viper Club of America!
---
VOI-14 Just got more exciting!

Viper Club of America would like to invite ALL Viper Owners to the Vipers Owners Invitational #14 at its new location.

Celebrating 25 years of the Viper!

September 14-17, 2017

Due to contract issues with Pittsburgh International Race Complex, we were forced to relocate VOI-14. So, we decided to take advantage of the situation and make the event even better.

We hope that you will be able to join us and your fellow Viper Owners as Viper Club of America celebrates the Viper at the National Harbor in Oxon Hill, MD.

Go to www.voi14.com for more details!



The 2017 Dodge Viper Has Officially Launched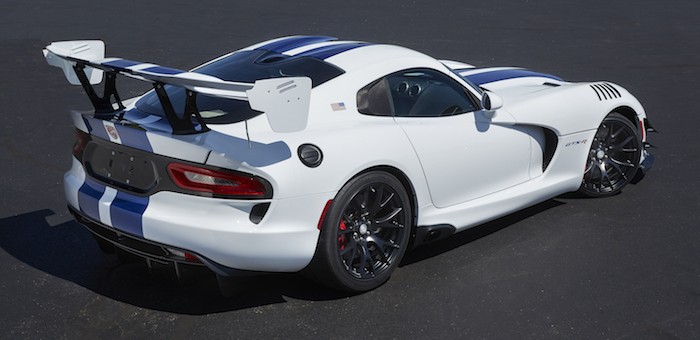 The 2017 Dodge Viper has officially launched, ushering in the start of the last-ever year of production for the legendary V10 sports car. Dodge released majority of 2017 Viper details in June, when it debuted its series of 25th Anniversary Edition models.
These include the 2017 Viper:
GTS-R Commemorative Edition ACR
Snakeskin Edition GTC Snakeskin Edition ACR
and Dodge Dealer Edition ACR.
All 25th Anniversary Edition Vipers have been sold, but you can still get yourself a unique Viper with the return of Dodges 1 of 1 program. The program gives Viper buyers the ability to choose from over 16,000 exterior color options, 24,000 custom stripe colors, 11 wheel options, 16 interior trims, seven aero packages, three brake packages and four suspension options. Apart from the addition of 25th Anniversary Edition models, the Viper remains identical for 2017. Its 8.4-liter V10 returns with 645 horsepower and 600 lb-ft of torque and is connected to the same six-speed manual transmission. Pricing is also the same, with the entry-level Viper SRT starting at $92,990.
Read More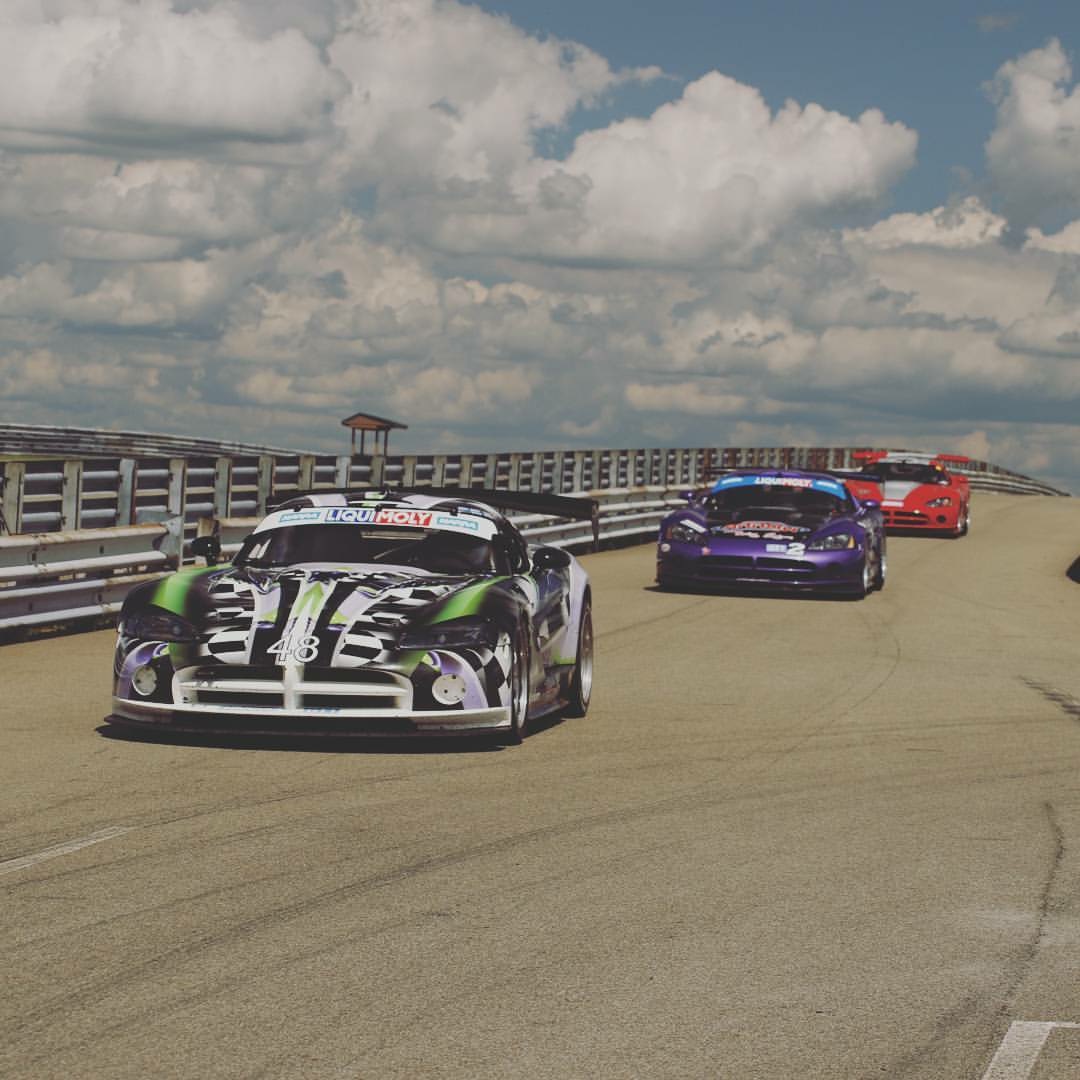 NARRA Presents Peter Dawes GT3 Cup Invitational
North American Road Racing Association (NARRA) proudly presents the Peter Dawe GT3 Cup Invitational at Pittsburgh International Race Complex September 23-25. In addition to the final rounds of the USGT championship, NARRA is sponsoring a Porsche GT3 Cup invitational race event with over 5 hours of track time, cash prizes for the winners, Porsche street car track time, car corrals and more. Click the link below for more information and to reserve your spot today! 2016 Peter Dawes GT3 Cup Invitational
NARRA Website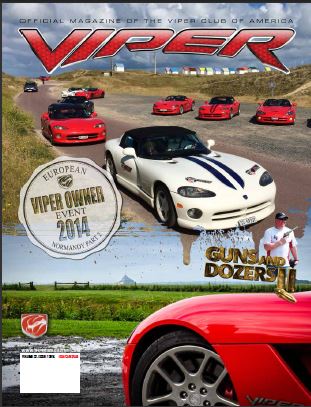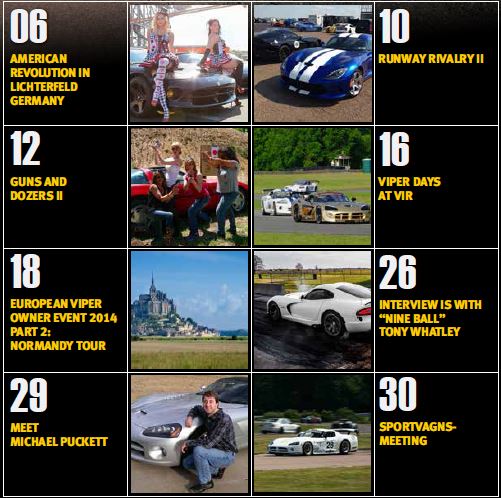 Renew or join Viper Club of America at viperclub.org and receive your copy as part of your annual Membership.
Want to read more?
Please purchase a Back Issue or Subscription at vipermagazine.com.
Latest threads in the forums!